About Us
Know more about us
Our Objectives
To provide information, support, guidance about their industry/business and assistance to first generation entrepreneurs as well as other existing entrepreneurs to guide them regarding various promotional schemes of the government, procedures formalities required for setting up and running of the enterprise and help them in accessing bank credit/various Govt.subsidy/ Technology & Machinery/Statutory Licenses, entrepreneurial trainings and lead them up to the trial run of the unit with the help of experienced professional experts handholding services with reasonable charges.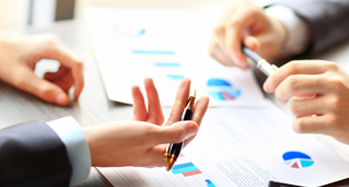 Our Mission
To guide each promoter and assist them to start, expand & modernize their venture, To provide thorough consultation and preparing Hi-tech bankable project reports, To encourage each entrepreneur and strongly supporting to avail bank loan and Govt. subsidy, To fill the gap between large pool of entrepreneurs and bank credit facility in the field of MSME sector, To provide total handholding services to each entrepreneurs for setting up of the units, To maintain long-term relationship with each entrepreneur from the beginning and keeping client satisfaction, To provide quality service and prompt delivery in time, To continuing the strong relationship with bankers and Departments, To providing reasonable and affordable service charges from the clients, To protect and helping the entrepreneurs from the fraudulent consultancy activities in the similar field.
We are providing best services for you
With special emphasis on timely completion without compromising on quality, SITCO has been able to carve out a niche for itself in this field, as a result, not only the entrepreneurs, prominent banks and departments also prefer to avail SITCO's services for comprehensive and authentic Bankalbe detailed project reports and appraisals for their loan approvals and sanctioning of various Govt. Subsidy Scheme (covering almost all departmental & financial lending institutions schemes ).
Project Related Services is a flagship activity of the SITCO, involving services from Project Conceptualization to Commissioning with activity spread across Small, Medium and Large Scale Industries. Entrepreneurs who are planning to establish a enterprise he/she can go through our services ,project verticals with viable project areas and finalize their business idea. Then they can contact us and start preliminary consultations with us. We will suggest & provide suitable services as per the project requirement and proceed further steps.
Project Related Services At a Glance
Project Identification
Development of project Idea
Project Consultation
Prepartion of Bankable Project Report (DPR )
Preparation of TFR –Techno Economic Feasibility Report
Project Presentation to Financial Institutions
Guidance for Bank Loan approval
Guidance for Govt. Subsidy documentation and Approval
Arrangement of Machineries /Technology transfer
Building – Plan & Estimate
Approval of statutory licenses
Registrations - Copy right Registration, Patent Registration, Society registration, Chitty/Kuri Companies formation, Society registration, Club Registration etc.
FSSAI, Trademark, Logo, Import –Export Licenses, ISO Certification Sales tax, Income Tax, VAT,CST, PAN card, ST,I.E Code, DIN,TAN,TDS,MSME Registration, TIN Etc.
Project Verticals & Divisions
Project Verticals
MSME –( Micro ,Small, Medium Enterprises)
BUSINESS
TRADING
AGRI FARM & DAIRY FARM
OTHER FARMS
TOURISM
CONSTRUCTION-FLAT, VILLA, APARTMENTS etc..
EDUCATION -MBA projects etc..
GOVT.PROJECTS
OTHER PROJECTS
Divisions - Govt.Projects
RESEARCH STUDIES
PRS – Project Related Services
LIVELIHOOD SPECIAL PROJECTS
ENTREPREURSHIP – MSME
EDP/SKILL TRAININGS
CLUSTER DEVELOPMENT
Industrial Sectors Having Scope For Vaible Projects
MINERAL BASED INDUSTRY
ABFPI
PCBI
HMPFI
REBT
SEP/Service Industry
FOOD & ALLIED ITEMS
CHEMICAL ITEMS
PLASTIC ITEMS
RUBBER ITEMS
PAPER PRODUCTS
MECHANICAL INDUSTRIES
WOODEN PRODUCTS
METALLURGY
ELECTRICAL & ELECTRONICES INDUSTRIES
ELECTRICAL
ELECTRONICS
OTHER ELECTRONIC ITEMS
GLASS & CREAMIC PRODUCTS
LEATHER AND REXINE PRODUCTS
TEXTILE PRODUCTS INCLUDING HOISERY
MISCELLANEOUS ITEMS
MICRO ENTERPRISES – SERVICE REPAIRS & SECTOR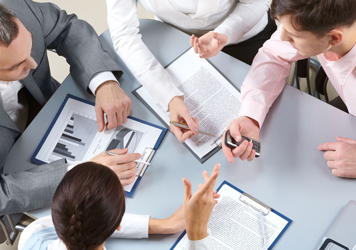 Resources and Infrastructure
Consultancy is a knowledge based profession and relies to a large extent on the expertise and the knowledge of its core team of consultants, who are basically knowledge workers. SITCO has built up a strong team of qualified and experienced professionals, who continually strive to excel in their fields.
At present SITCO has well-equipped furnished consultancy offices at Thrissur town and Malappuram town with library and a full-fledged computer facility of project data backup with a group of professional staff. Also, company is in the expansion mode to open district offices with professional team all over Kerala.
The organization's most important resource is its manpower. It has a strong team of dedicated employees of which are highly qualified and experienced technical/ management/ finance specialists. SITCO team of professionals is in a position to meet Consultancy needs of diverse industry disciplines: Engineering/ Chemical/ Plastic/ Pharmaceutical/ Environment/ Textile/ Information Technology/Food and Agro-processing etc. The company has, to support its in-house professional manpower, a panel of external experts specializing in core technical and managerial areas.
Board Of Directors
Meet Our Specialists